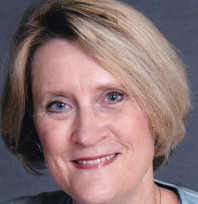 Claire Barron has been practicing as a PhD Psychologist for over 22 years. Her counseling style is to guide the patient towards the future, rather than lingering on the past. She believes in being direct, open, compassionate, and educative with patients. Prior to practicing as a Psychologist she worked as a Master's Level therapist. Dr. Barron has also consulted with area school districts for 21 years.Dr. Barron lives with her husband Tim and their two cats. She also has a daughter and son living in the KC area. In her spare time, she enjoys riding and taking care of her horses.
Education
» PhD in Counseling Psychology: University of Southern Mississippi
» Master's in Human Development & Family Life: University of Kansas
» Bachelor's in Psychology and Human Development & Family Life : University of Kansas
Dr. Barron is licensed to practice in Missouri and Kansas. She is a member of the American Psychological Association and the Greater Kansas City Psychological Association.
You can find her on Google+.